LENS EFFECTS
What good is a camera without a great lens? The Lens tab is loaded with so many amazing lens effects that we had to create sections within it!
LENS FOCUS EFFECTS
Dive in to our powerful suite of focus tools to create amazing tilt-shift effects, bokeh style focus effects, diffusion blurs and more! Additionally, you can customize the shape and the exact placement of the focus with our simple to use focus editor.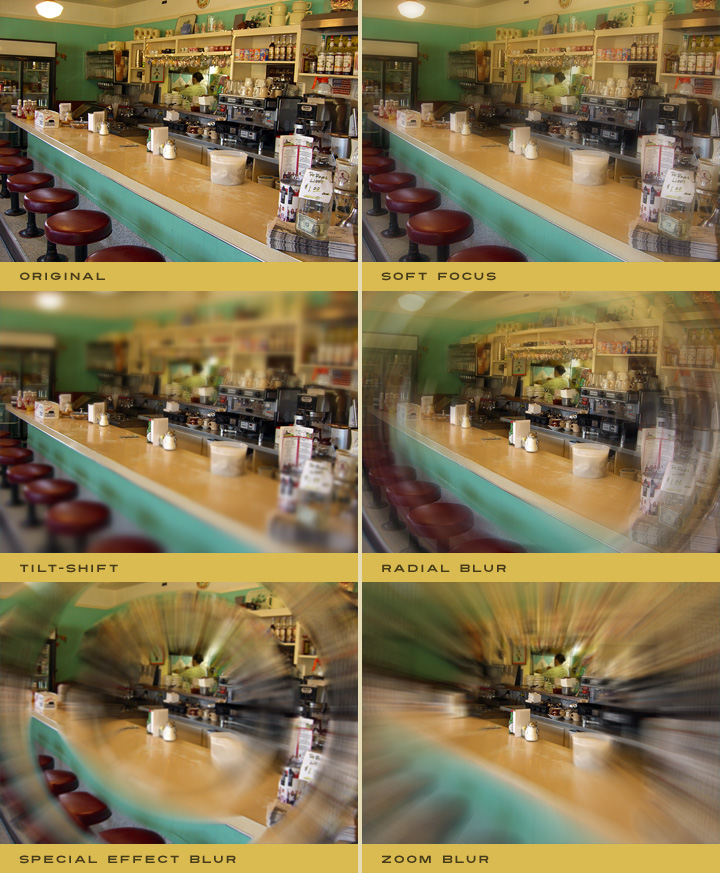 LENS GEL EFFECTS
Want to add some color your image? Just add a color gel and tweak it to the hilt with complete control over the colors, position and the shape of every gel you apply.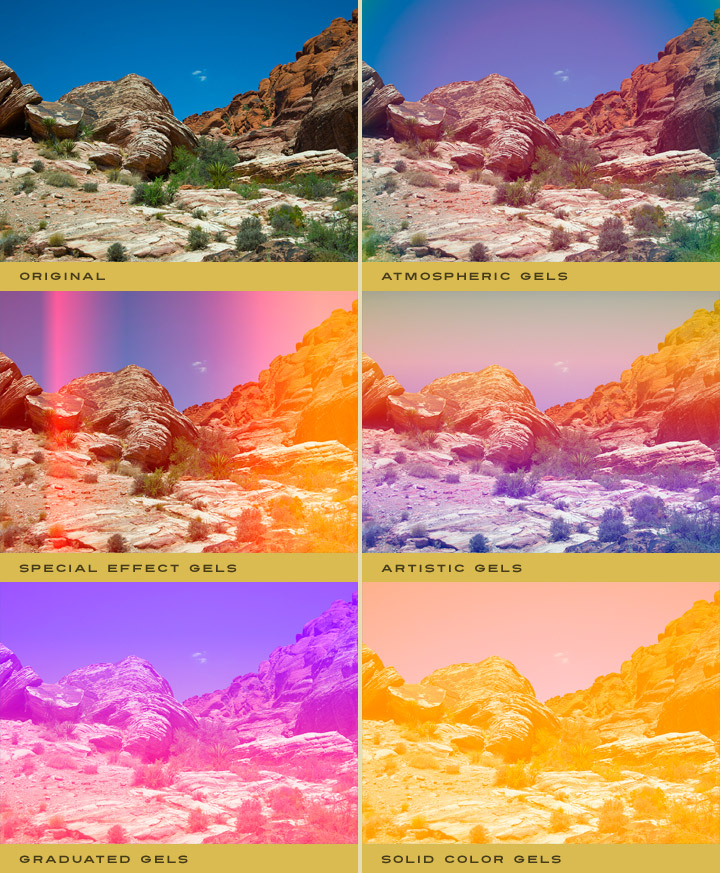 LENS DISTORTION EFFECTS
No vintage camera would be complete without special lens effects. Create tons of happy accidents with realistic chromatic lens aberrations, image ghosting and the ever classic fisheye!