FILM EFFECTS
You've got the full camera outfit, now it's time to put it on the perfect film! And, what's a camera without film? Useless! So, we've created the tools for you to create an unlimited range of film stocks and looks complete with realistic film grain you can tweak to your heart's content!
FILM TONE
With a full range of films from black and white to tonal stocks to choose from each with its own grain and levels, you'll blush when you discover that every film stock you can imagine fits in one tiny section!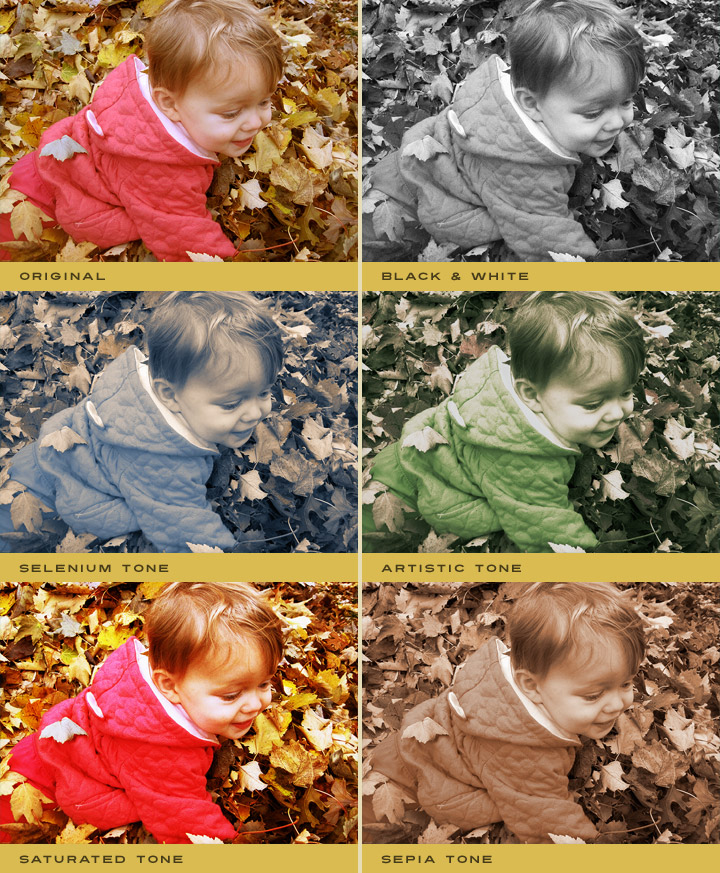 FILM GRAIN
Nothing makes a vintage photograph look more authentic than film grain and Retrographer gives you an infinite variety of options to create or match original film types.