ABOUT RETROGRAPHER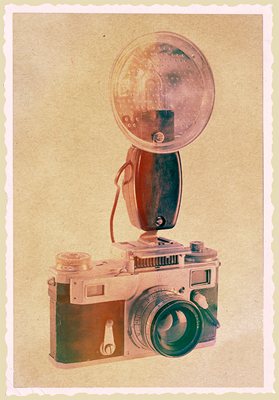 Designers and illustrators wanted a more authentic and tactile aesthetic in their work which was no longer possible with modern day printing or lossless screen based media, and we heard their call and created and released the wildly successful Permanent Press plug-in in 2008.
E-mails continued to flood in from delighted Permanent Press plug-in owners sharing with us how much they loved the plug-in and how pleased they were with their results. Around that time, we started hearing from photographers that also wanted the same type of retro effects not otherwise possible in high resolution digital photography and the seeds of Retrographer were born.
We spent years thumbing through old photographs, pouring over our vast library of vintage magazines and ephemera and performed hours of research online looking for what would be considered hallmarks of the vintage photography aesthetic.
By the time we were finished, we realized we had almost too much to choose from, but with some clever engineering, we packed it all into a single plug-in that left us feeling very satisfied with our efforts!
Instead of fumbling around looking through pallets of options and sliders, we took a more common sense approach and designed Retrographer to work just like you'd expect a real vintage camera, processing lab and finishing studio to work. Retrographer gives you complete control over every aspect of creating authentic original looking photography of days gone by with its simple and powerful tools!

BRIAN J. BONISLAWSKY
Retrographer Filter Developer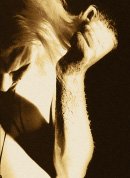 After earning his BFA degree from Rhode Island School of Design, and before beginning his career as founder and typographer of AOETI (the Astigmatic One Eye Typographic Institute), Brian J. Bonislawsky was an overactive full-time & freelance designer for numerous South Florida apparel companies.
During his tenure, he created silkscreen t-shirt designs for such clients as: Universal, Hard Rock Cafe, SixFlags Theme Parks, Hang Ten, Norwegian Cruise Lines, NASA, Las Vegas Properties, Major League Baseball, & numerous major tourist attractions.
Out of the wide array of designs he was called upon to create, a large majority simply involved distressing typographic and logotype designs to achieve an effect similar to that made popular by Abercrombie & Fitch and other mainstream apparel companies. Although a handful of distress patterns were available, Bonislawsky took it upon himself to expand the range of distress treatments in order to offer more visual variety and style and eventually created what has become our popular Machine Wash Deluxe series.
Brian was instrumental in the early discussions about how Retrographer would function and through tireless research created loads of amazing textures and framing devices that make Retrographer pop! As development continued, his continued experimentation with the plug-in created unexpected results we couldn't have imagined and he is the author of many of our huge volume of quality preset settings.

MAXIM VICTOROVICH CHERNOUSOV
Imaging Application Plug-in Developer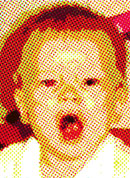 Maxim is a 1996 Graduate from Tomsk State University (Russia), receiving his M.D. in Applied Mathematics and Cybernetics. He went on to earn his Ph.D. in Mathematics and Computer Science in 1999.
In 1998 Maxim establish Panopticum, LLC which specialized in the production of special effect plug-ins and filters for video and picture processing. From its inception through 2003, he created more that 50 commercial products for sale including plug-ins for Adobe Photoshop, Adobe After Effects and Adobe Premiere. In total during this period, he created more than 1.7 million lines of source code!
From 2004 through 2006, he worked for Samsung Electronics in South Korea focused on producing multimedia components for cutting-edge smart phones before returning to his homeland of Russia.
In 2007, Maxim established Alpha Plug-ins, LLC a new company dedicated to his favorite business of inventing high-end special effect and custom imaging tools for graphic and video designers. Maxim makes this clear by stating, "While this work is supposedly very creative and interesting, the real challenge for me is testing my skills and mastery to make it work."
In 2008, Maxim teamed up with Mister Retro to create the Permanent Press Image Filter which was released in August of that year to industry acclaim. Based on the success of that working relationship the two forces joined again to re-concept and develop the already sucessful Machine Wash product line into Machine Wash Deluxe which was released at the end of 2009.
Maxim and Mister Retro again combined forces to create the Retrographer plug-in and his talents to make such an amazingly complex and powerful suite of tools work with such ease and simplicity continues to amaze and inspire!