FLASH EFFECTS
Every camera needs an equally nice flash and this one is the king! With thousands of cameras and lenses at your disposal, nothing beats a rock-solid flash and we've got plenty!
FLASH STYLES
Control the color of not only the flash but the hotspot within. Choose from several amazing flash styles and adjust the size and direction of your flash for a slick result or use a flood flash to fill an image with brilliant flash colors!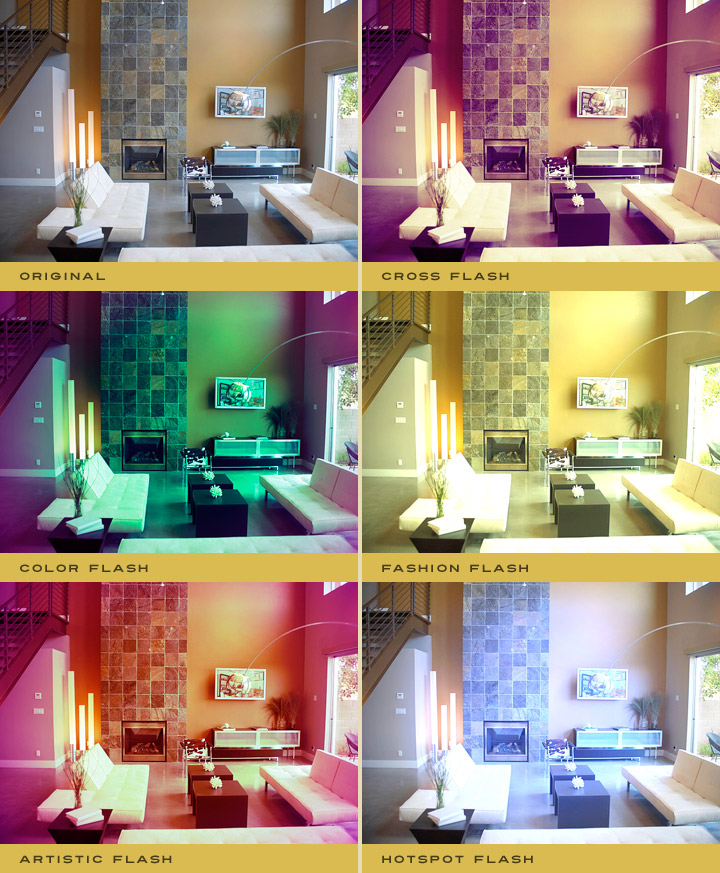 FLASH HOTSPOT EFFECTS
A hallmark of camera flashes is the classic flash hotspot that accentuates the center of wherever the flash is pointed. Our flash hotspot is no different and you can adjust its color, intensity, size and edge independently of the flash!