FINISH EFFECTS
After your perfect photograph has been created, it's time for some expert photographic finishing to turn your photographic dreams in to reality.
SURFACE EFFECTS
Retrographer comes with a ton of authentic surfaces to apply your images to including vintage paper, cardstocks, metals, textiles and tactile surfaces to give your images added dimension.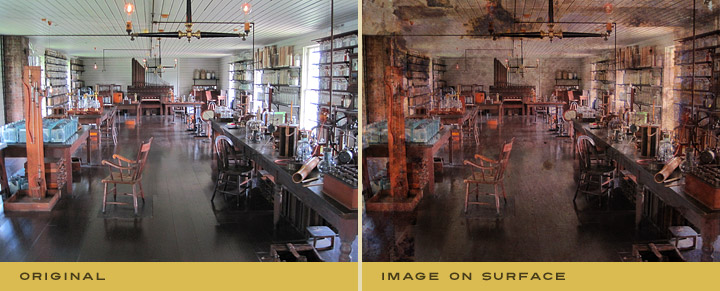 AGING EFFECTS
Nothing says old photographs like distressed, damaged, cracking and peeling emulsion photos that have been left in a damp basement or hot attic! Now, you can avoid the funky smells and all that waiting with our amazing suite of fully adjustable aging and weathering tools!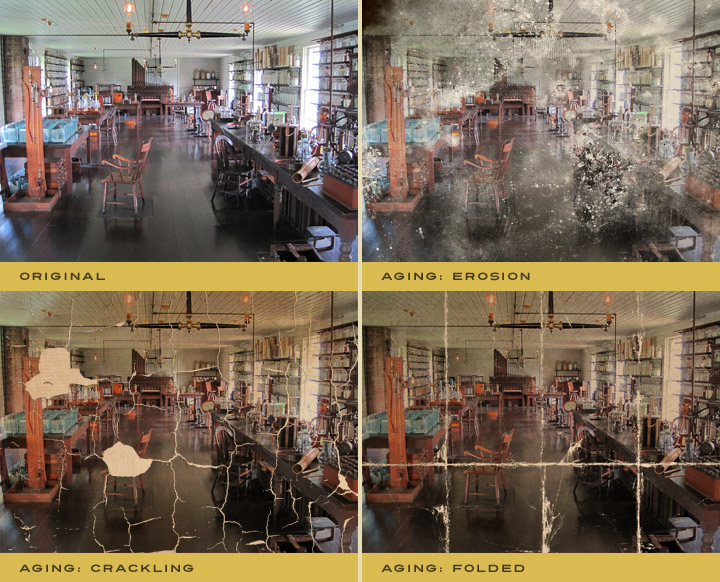 FRAMING EFFECTS
Not only can you apply tons of amazing effects to your images, but you can finish 'em up with our fantastic framing effects including film stock, wet transfer, classic snapshot, slides, decorative frames and tons more to create images you would swear were the originals! Check out all our framing effects and more examples here!