PREPRESS SETTINGS
As soon as you start working with Permanent Press 2 you'll realize its designed as close to a real working printing press as we could make it! To get you started, you'll define what ink color mode and inks you'll be printing with, the paper you'd like to print your work on and the amount of image detail you want to retain!
INK COLOR MODES
Whether you're working with a photograph, illustration, type treatment or a design, you'll be amazed at what Permanent Press 2 can do! Select from Spot Mode for a custom spot color palette or CMYK Mode (Cyan/Magenta/Yellow/Black) to create a halftone offset printed effect.
SPOT MODE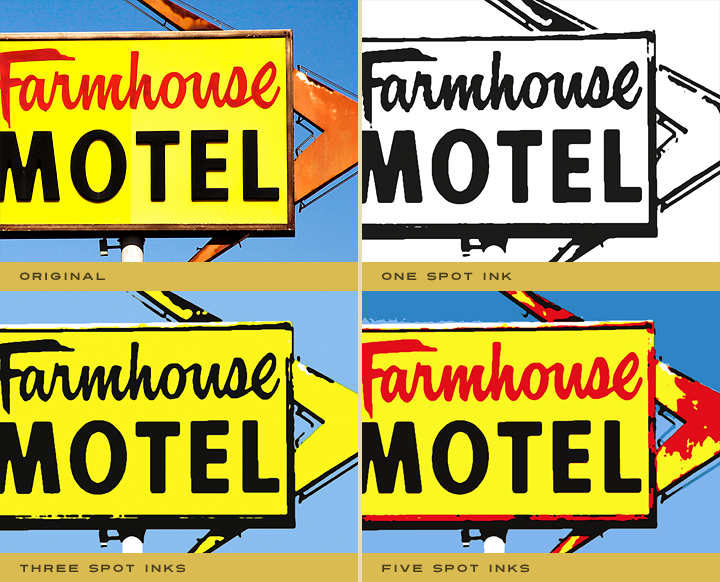 All ink colors are automatically calculated by the plug-in and are easy to edit giving you full control over how much or how little detail you want the plug-in to capture from the original image.
CMYK MODE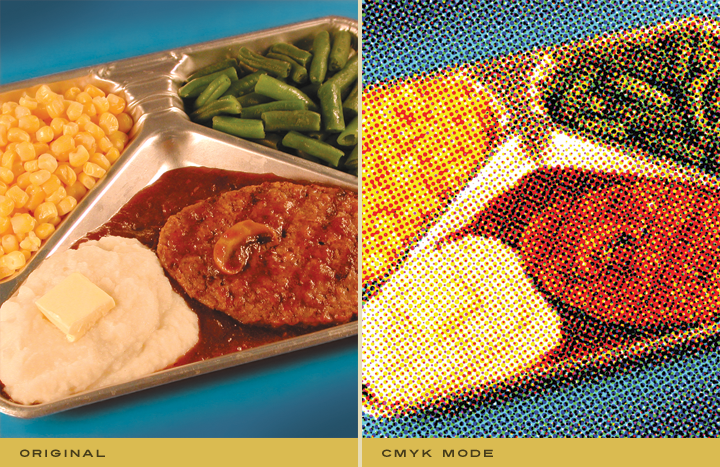 MAKE YOUR IMAGE POP WITH PAPER!
What would great printing press effects be without great papers to show 'em off? Permanent Press 2 features over 35 different papers for you to 'print' your images on and you can colorize or tint 'em to your heart's desire!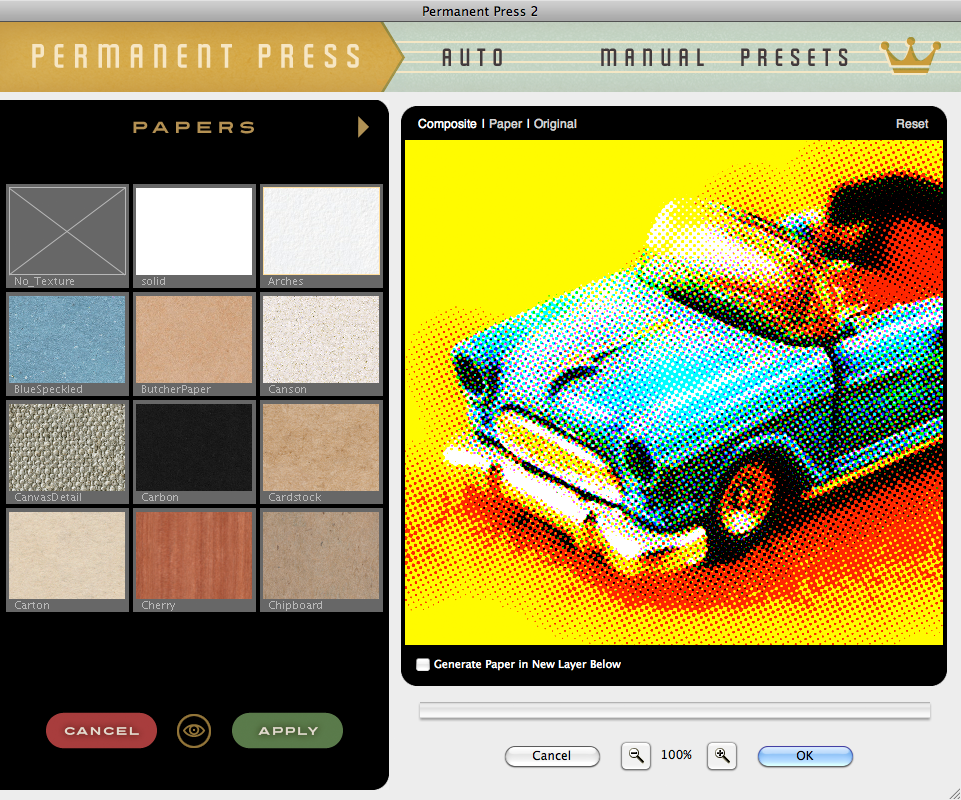 Ink and paper are a great start but let's dive right in to Permanent Press 2 and check out its amazing Ink Effects!