HALFTONE EFFECTS
While many of the Halftone controls give you a wide array of options, our Halftone Amount feature may be a bit of a pleasant surprise. Halftone Amount gives you the control over how much Halftone to allow versus a straight 50% threshold conversion. Now you can force gradients to solid colors or blend them with a custom halftone.
HALFTONE SCALE
Whether you're working with a Spot or CMYK color palette, our Halftone controls can't be beat! Not only can you adjust the amount of halftone as described above but you can adjust the scale to individual or all Ink Plates.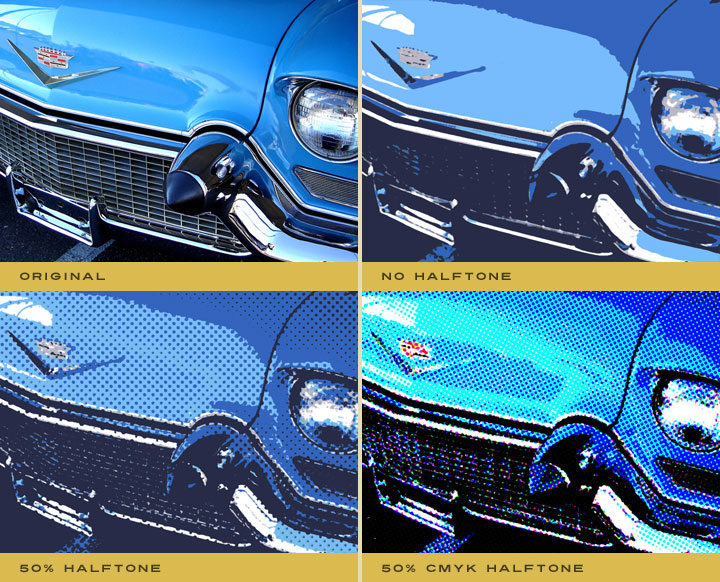 HALFTONE DOT SHAPE
You can apply one of five classic halftone dot patterns to your image, each applying its own unique look and feel to your image. Whats more, you can even adjust the angle of each halftone Ink Plate to render true CMYK effects!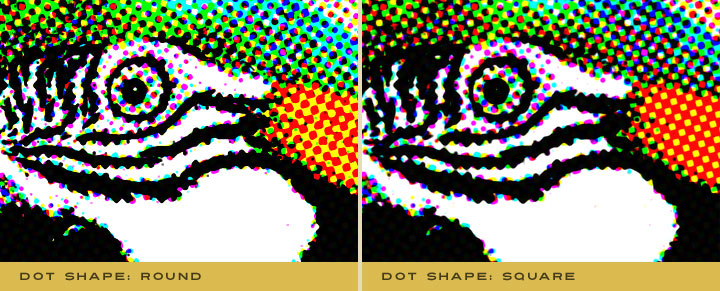 If you thought we saved the best effect for last, you'd be correct!