PLATE EFFECTS
Just like a real offset printing press, you're also able to adjust the position of the printing plates including their offset, rotation, and trapping.
PLATE OFFSET/ROTATION
Permanent Press features unparalleled offset plate controls which allow you to offset any single plate horizontally or vertically in any direction! Whats more, you can also control the rotation of any plate up to 20 degrees in either direction for a vintage offset feel revealing the paper color beneath.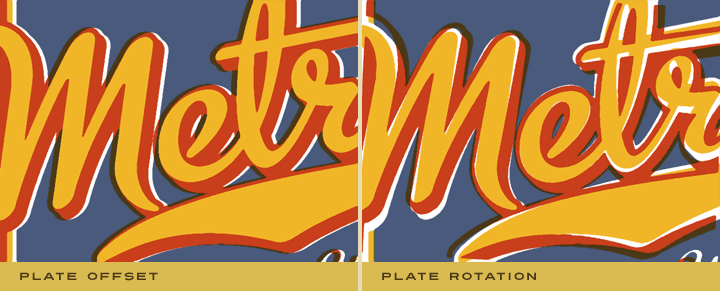 INK PLATE TRAPPING
Just like a real printing press, our Ink Plate Trapping control allows you to either Starve or Gain an individual Ink Plate and cause the ink to spread or choke depending on how much trapping you wish to allow per plate.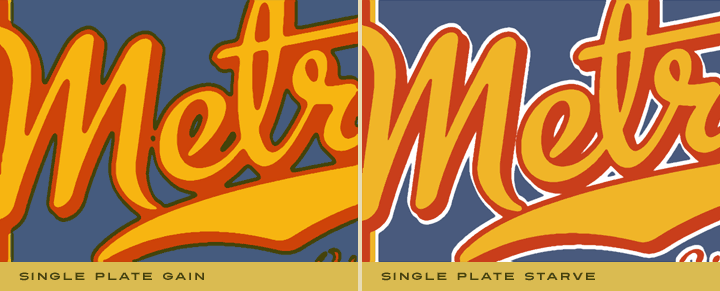 Not only can you control your plates with exacting precision, but you have the flexibility to apply any of our Plate Effects to a single plate or all of 'em!