Don't turn those Halloween pumpkins into pie, bring 'em to life and add a little personality with our very own Derek created Halloween Pumpkin Stencils!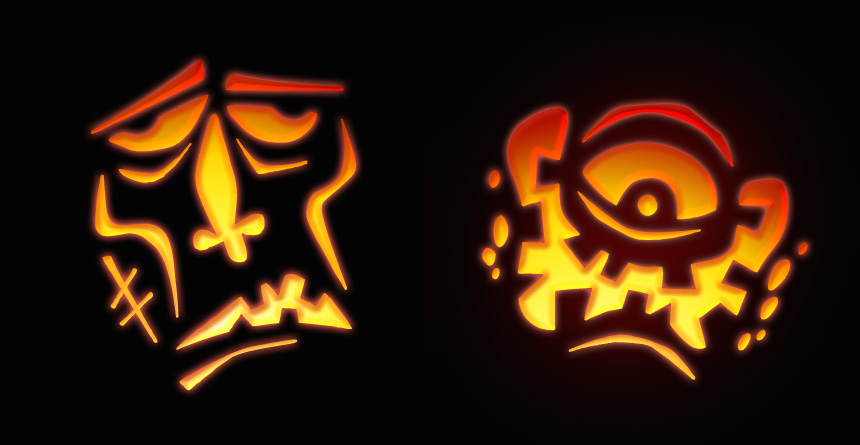 Our pal the talented Derek Yaniger has created these fun FREE printable downloadable PDFs to put a smile on your gourd! Just click the images or download links below to download and print off then transfer to your favorite pumpkin and start carvin!
When the crisp fall air fills your nose and you're hankering for a slice of good old apple pie and hot cider, it can only mean Halloween is just around the corner! Make no mistake, we dig Halloween the MOST and we're always looking for a reason to toast.
When we launched Mister Retro on February 11th, 2004, we had no idea what sort of future 'Retro' had. Back then we only had two products for sale, the original Machine Wash image filters which weren't filters at all but rather PDF images applied in Photoshop using actionscripting and our very first Snappy Hour vector image collection. In fact, the only way you could get your mitts on our Machine Wash image filters was very retro, you had to wait for the postman to deliver it to your doorstep!