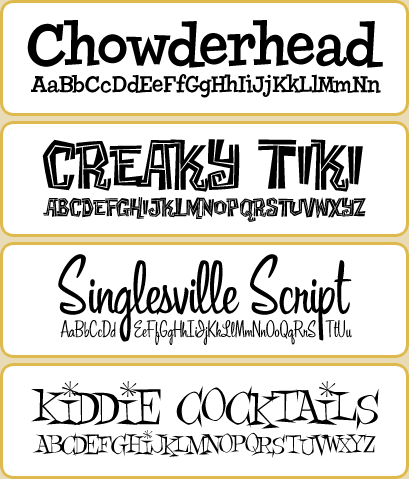 INVITATION KIT FONTS
In addition to this amazingly impressive collection of images, you'll also receive four swanky retro fonts to make a perfect compliment to your designs!
The fonts are offered in Macintosh and Windows formats and are designed to work perfectly with all applications that feature a font menu including all Microsoft Office products. Combine the fonts to create an endless variety of looks:
• Use Chowderhead when you have large amounts of information you want to communicate easily
• Use Singlesville Script when you want a more sophisticated look or a fun accent to any sans-serif font
• Use Kiddie Cocktails and Creaky Tiki when you really want to have some fun!